Nursery School
We provide a curriculum which is play based because we believe that this is the most constructive and meaningful way a young child learns. We aim to educate the child physically, intellectually, socially, emotionally, spiritually and morally. We are concerned with the whole child and aim to help all our children develop happily and harmoniously in a secure, loving environment.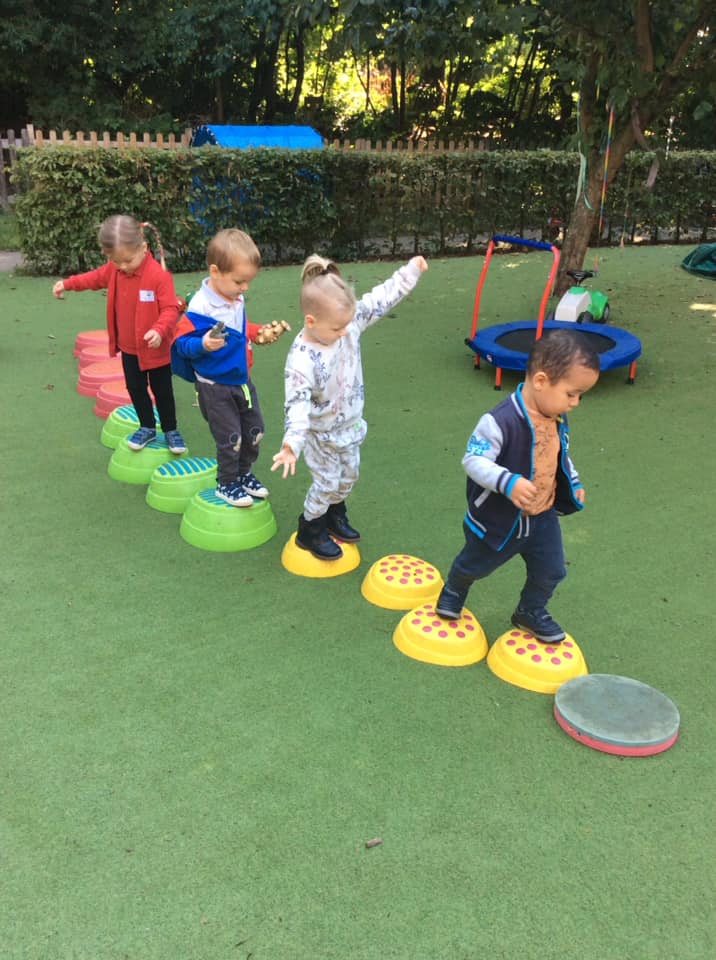 Well organised and equipped basic areas of provision help the children to experience all areas of the curriculum and careful monitoring and assessment ensure equal opportunities to do so. Thorough planning is undertaken by staff, seeking to develop each child's knowledge and skills to the best possible level.
We are very conscious that early childhood is precious and feel that the children should experience joy and wonder as each new experience unfolds. A rich, aesthetically pleasing environment in which their own contributions are highly valued, helps to stimulate all their senses and enhances their learning.
Nursery education is a vital stage in a child's education and development, not merely a preparation for lower school. A broad based, balanced curriculum at this stage gives each child a firm foundation from which to build throughout their school lives.
We have a large part to play in the development of positive attitudes. A child who has a good self-image and has enjoyed respect as an individual from adults and other children will enjoy a more confident and successful school life.